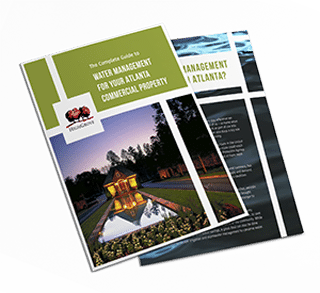 Reducing water usage is a top priority for leading commercial operations. We can help you preserve this precious resource.
If you need commercial landscape irrigation and stormwater management plan, start by downloading our FREE e-book, HighGrove's Complete Guide To Water Management. Inside, you'll learn…
Commercial water management tips to reduce operating costs
Strategies for creating a water management plan
How retention and detention ponds help improve water quality
HighGrove's own sustainable methods — and more!
Get our FREE water management guide today by completing the simple web form.